Eveline is a short story from James Joyce's 'Dubliners'. It is a beautiful and poignant short story and one that stays with you long after you've read it. It was first printed in 1904 in the 'Irish Homestead' and ten years later in 1914 as part of 'Dubliners'.
Last year I wanted to make a book around two small etchings and revisited this story as a possible text to accompany them. Instead I decided to make new prints in response to this text and produce a limited edition letterpress printed book.
This slideshow requires JavaScript.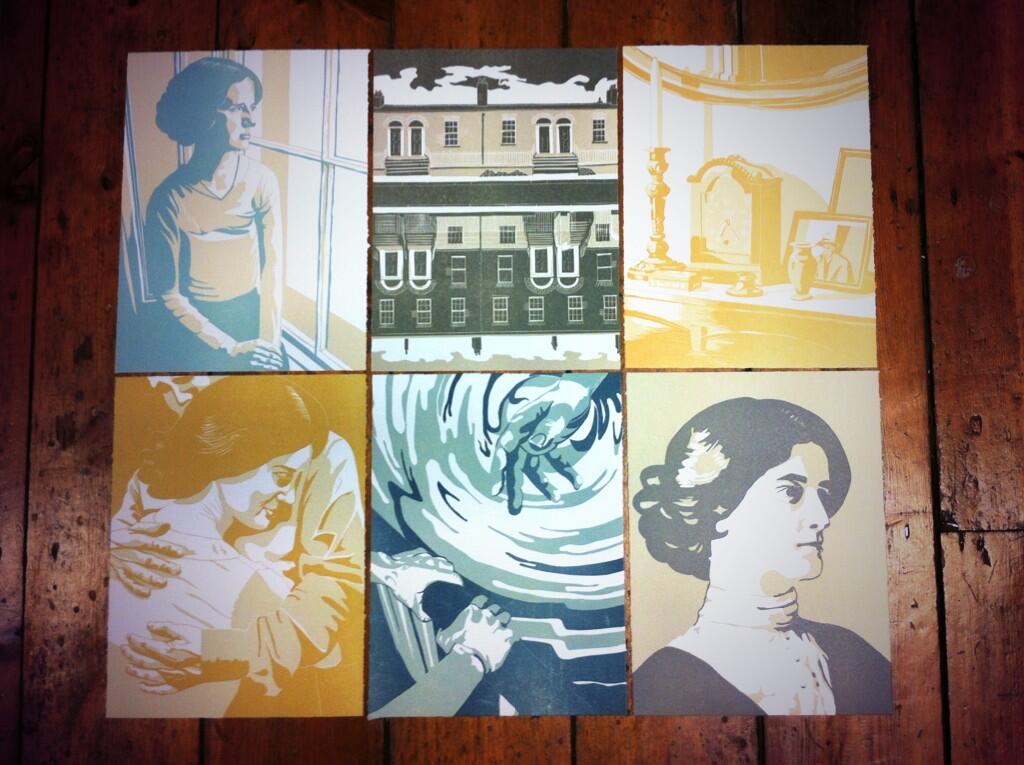 Six Linocuts
Six linocuts take selected scenes from the story and are presented in the book with an accompanying quotation. The linocuts are presented in their own section, before the main text so that they can be seen independently and not purely as illustration. I used my family for the figures in the story, in particular images of my sister and my grandmother for the figure of Eveline and my brother-in-law and my boyfriend for Frank, the young sailor who wants Eveline to run away with him to Buenos Ayres. My own surroundings provided the inspiration for the street views and the objects 'over the broken harmonium'. A short introduction to the book outlines these references and some further background to the original publication in 1904.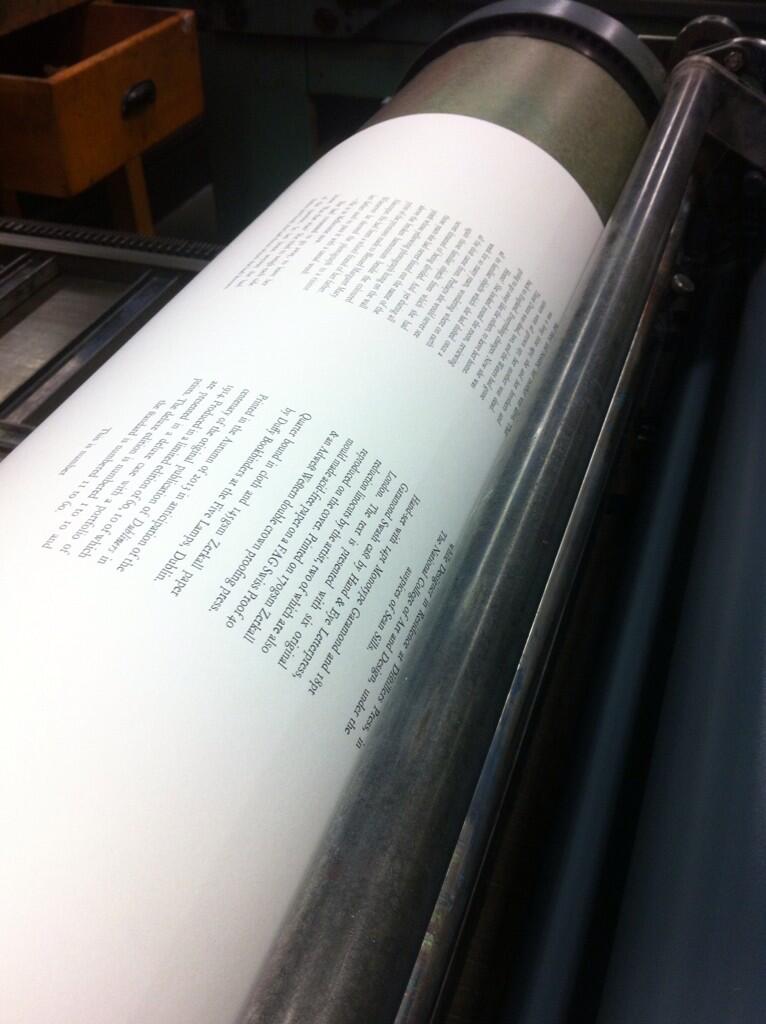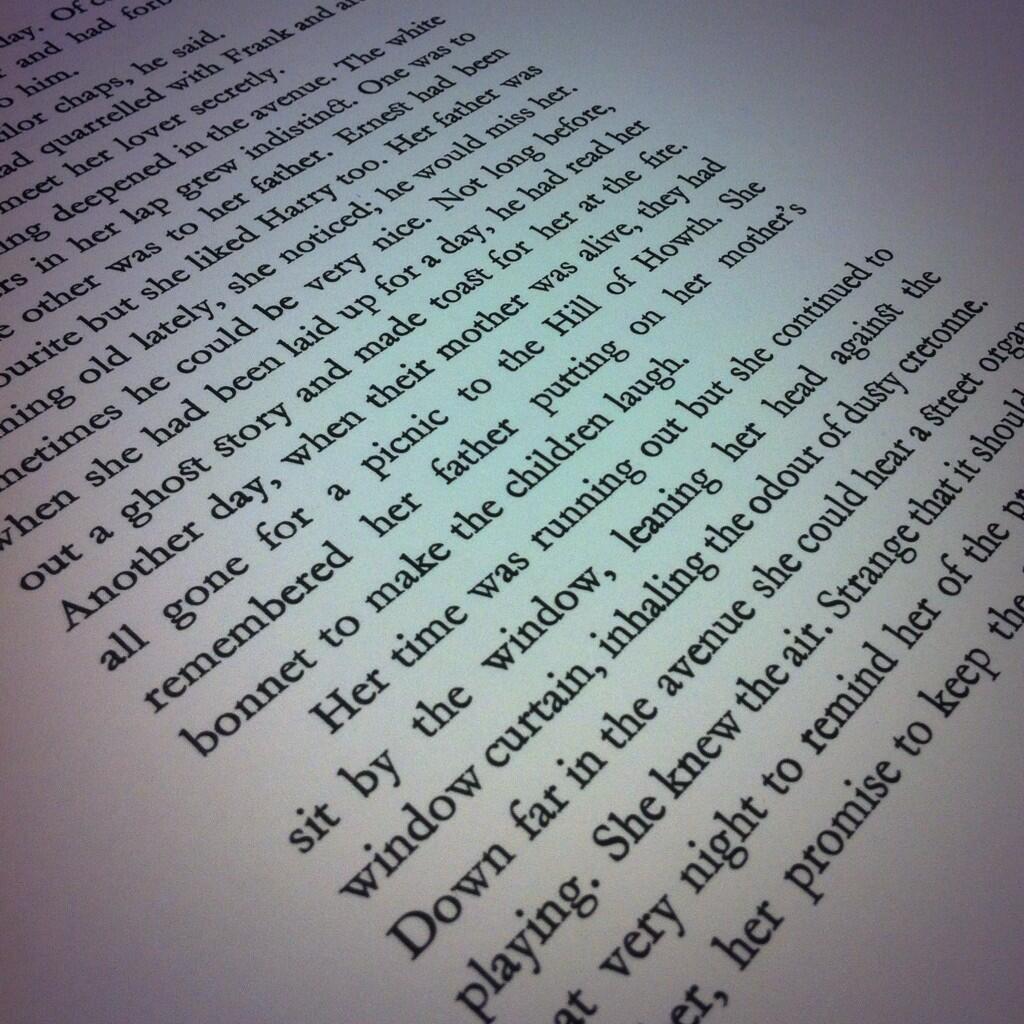 One Dubliner
The prints are followed by the full text of the story set by hand and printed letterpress.
The book was printed at Distillers Press, the letterpress facility at the National College of Art & Design as I came to the end of my year as Designer in Residence in the Autumn of 2013. It was printed on an Adwest Western Double Crown Proofing Press and a FAG Swiss Proof 40 on 170gsm Zerkall mould made letterpress paper. The text was set by hand in 14pt Garamond Roman and Italic with titles in 18pt Garamond Swash Italic. The metal type was cast at Hand & Eye Letterpress in London, where I spent a fantastic three months in 2011. The linocuts fill the page and two are also used for the binding of the book.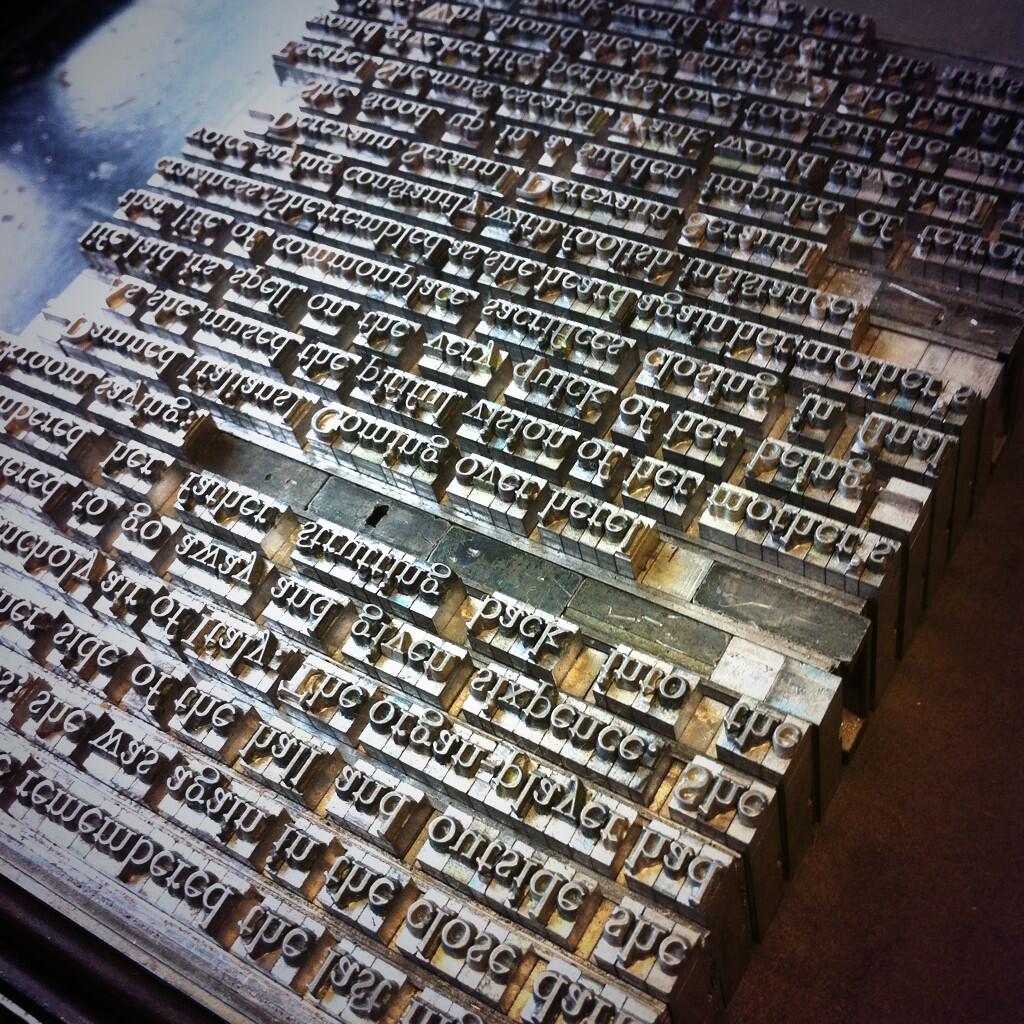 The book has been sewn by hand and quarter bound in grey cloth and Zerkall 145gsm paper by the wonderful Duffy Bookbinders. Each book is presented in a cloth covered slip case. It is priced at €240.
A deluxe version is presented in a larger slip case in beige/gold cloth with a portfolio of three flat prints from the book for €390.
The book was available for the first time at the Oxford Fine Press Book Fair November 2nd & 3rd, 2013 at Oxford Brookes University and I was delighted with the compliments received!
'Eveline' and an accompanying print will be on exhibition in Graphic Studio Gallery, Temple Bar, Dublin, as part of the Christmas Exhibition from December 5, 2013 to 25 January 2014.
Both versions of the book and all prints will be available for sale. The original linocut prints are €95 each.